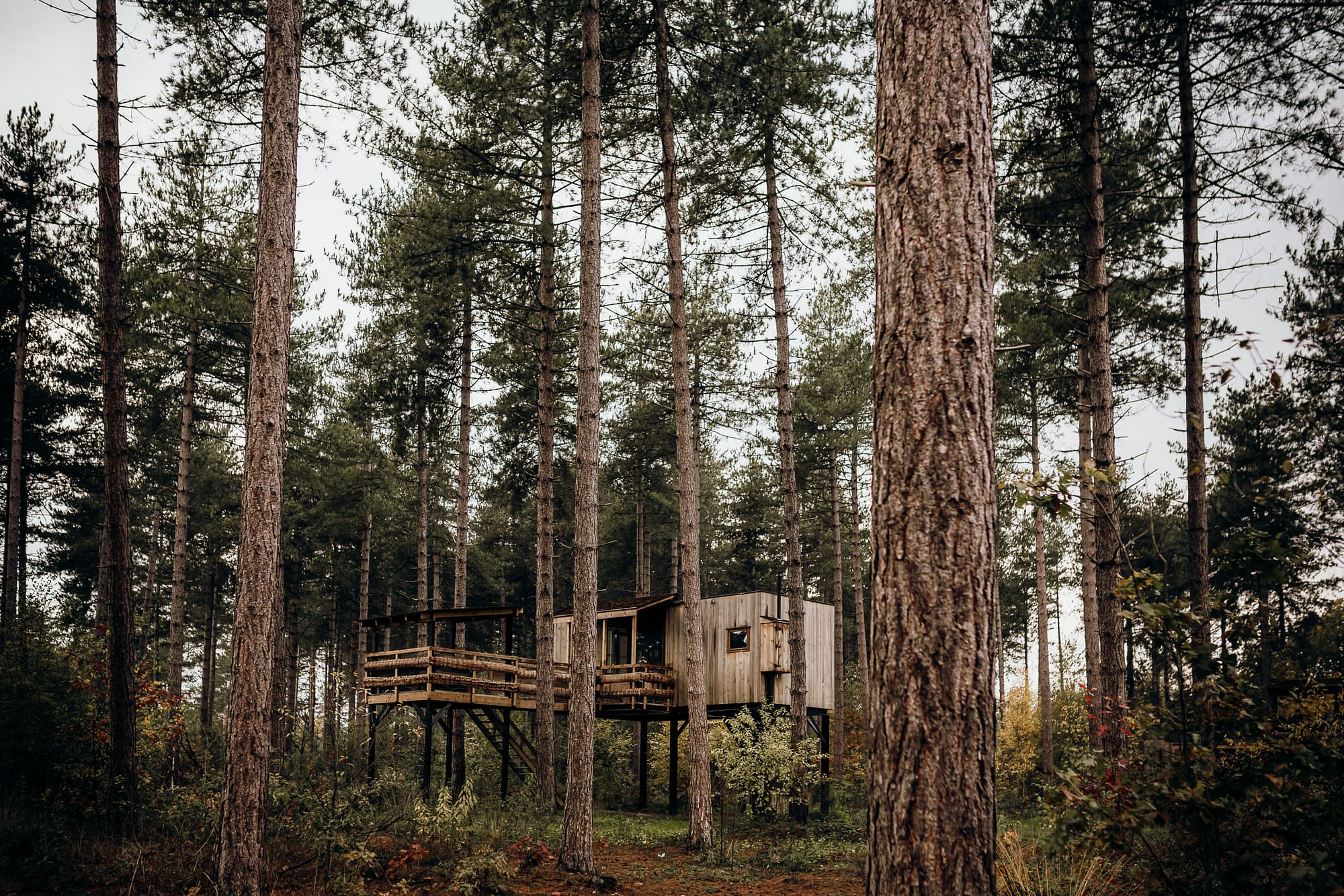 If you're looking for a memorable accomodation to spend your family vacation or to experience deep relaxation, we've got you covered. Our Cozy Cabins are located in the middle of the woods. With basic comfort we offer you a digital detox in a "back to nature" style. This means no WIFI and no TV! Reconnect to your loved ones and to nature instead.
Each cozy cabin is furnished with a sitting and dining area, a heated bathroom with shower, a compact kitchen and a terrace. Some cabins have a hottub, some are situated 3 meters above the ground. Make your dreams come true.
We choose to work with natural and ecological elements in and outside the cabin. That way we manage to establish a close connection to the simplicity of nature. Less is more, don't you agree? Less distractions equals less chaos. To make your stay in the Forest Camp extra special, we offer a selection of optional specials for our guests.
We provide wellness facilities, picnic baskets, ponyrides for kids, mountainbikes and many more. For more info about extras and bookings, please click here. If you prefer a little more luxury, make sure you our studios and apartments in the Lodge.