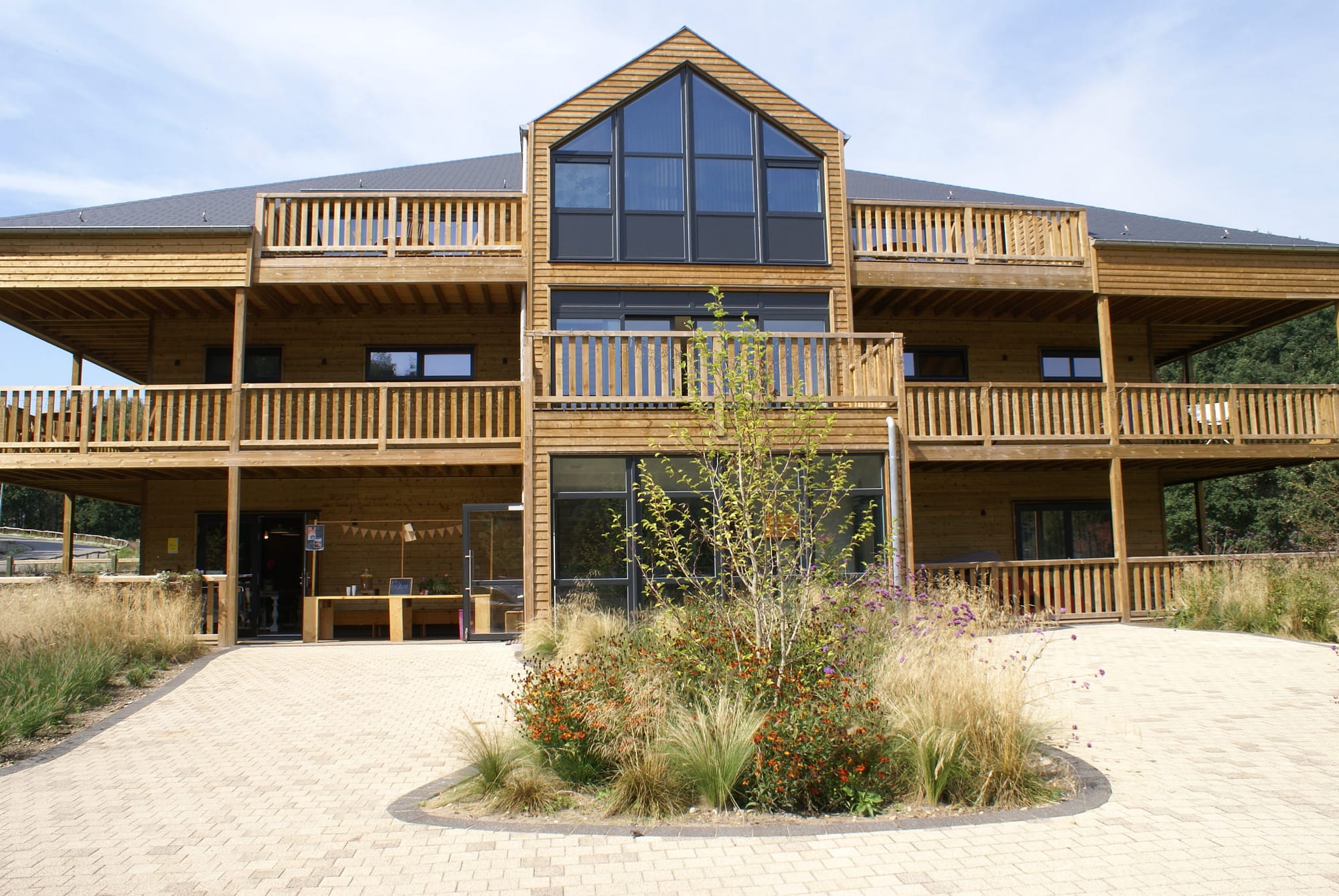 Our Lodge is located at the entrance of Warredal. It's where you will find the reception desk, 2 holiday apartments and 8 studios. The stylish Canadian eyecatcher accomodates guests who seek peace, nature with little touch of luxury. Prepare yourself for a stylish home away from home, in the middle of nature. For prices and more information contact us here. Are you in for a bike ride?
Our accommodation is located on a cycle trail. If you don't feel like bringing your own bike, you can rent one at the reception. You can order a bike or mountain bike at the reception desk.
Inside an apartment
• Cozy sitting and dining area
• Compact kitchen with stove & fridge
• 2 bedrooms with comfortable double beds made upon arrival
• Private bathroom with sink, shower and toilet
• Patio with loungers
• Hygiene set: dishcloth, dishwashing product, sponge, garbage bag
• Connection to a studio is possible. Perfect for big families!
Good to know:
• A towel package is included
• Your stay can be combined with renting a horse box
• Shared laundry room
• Private Parking
• Hygiene set: dishcloth, dishwashing product, sponge, garbage bag
Inside a studio:
• Compact siting and dining area
• Small kitchen with microwave, fridge …
• Sleeping area with a double bed
• Sofa bed for a 3rd person
• Some studios also have a patio
• Private bathroom with a walk-in shower, toilet and sink
Good to know:
• A towel package is included
• Your stay can be combined with renting a horse box
• Shared laundry room
• Private Parking
• Hygiene set: dishcloth, dishwashing product, sponge, garbage bag