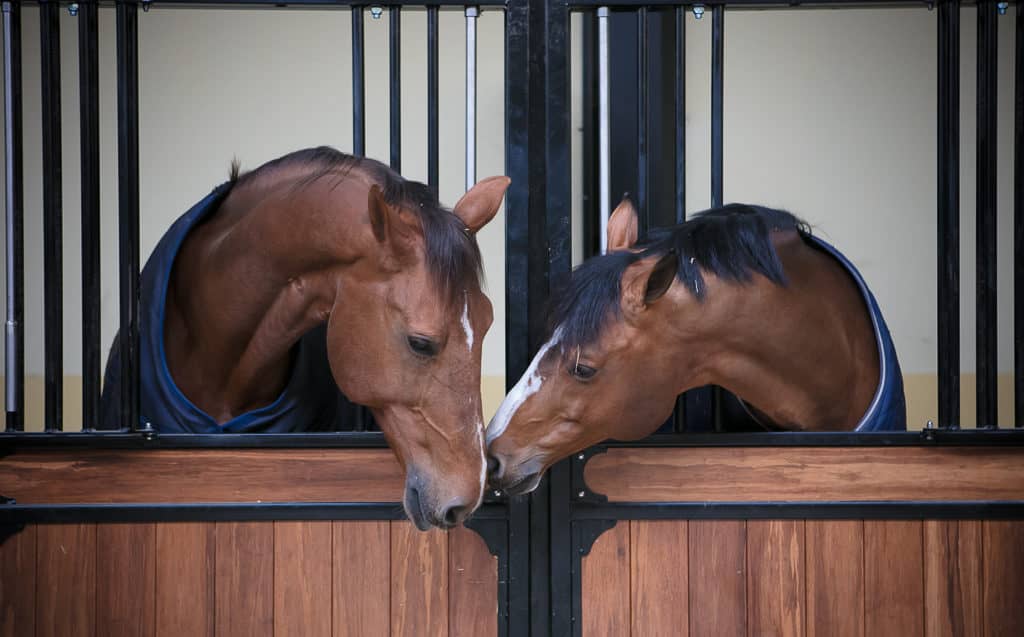 Horseback riding in the forest is not only relaxing for your body and mind, but also for your horse. Going on vacation doesn't mean you need to leave your animal behind. Feel free to take your horse with you to Warredal. At Equestrian Center Warredal, you can rent boxes on a daily, monthly or yearly basis.
Explore our beautiful domain and surrounding nature reserves together with your horse. Cause let's be honest: Who doesn't dream of a morning ride in the woods?
We have about 50 stables rented out to professional riders from all over the globe such as Brazil, Colombia, Finland, Estonia, Canada. We offer three new luxury compartments with several stables. These can only be rented per compartment. For more information about the facilities and prices, contact us.
These are the options:
1 stable (night and day)
• € 50,00 TVA inclusive
1 stable (with no overnight stay)
• € 15,00 TVA inclusive
Stable for one month
• € 220,00 TVA inclusive

Prices of compartments: contact us